Learn from others' experiences with youth eParticipation
---
In the process of concretising and framing your project idea, it can be very useful to learn from similar projects. Maybe your neighbouring municipality or another organisation like yours has just finalised a project. Get in touch with them and ask them to share their experiences with you. This exchange of experiences might point your attention to issues that are locally specific and thus not covered in the OPIN guidelines.*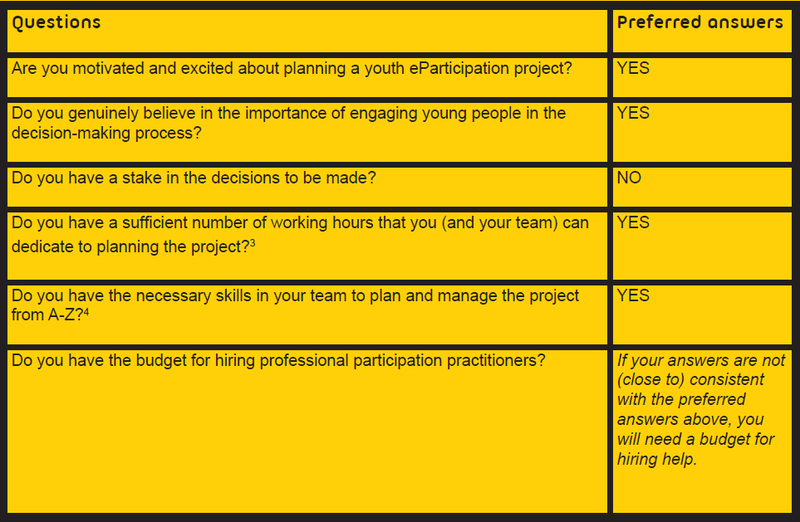 At this stage, you should also make up your mind whether you will realise the project on your own, or if you will need consultancy from (external) professional practitioners to carry out the project, or at least parts of it. In some cases, this is of course not your choice to make. But if it is, here are some questions that are highly useful to consider: 

If you – or your boss – decide that you need consultancy, the EUth partners would be happy to help you!  We have a huge network of participation practitioners across Europe and beyond and can put you in touch with consultants in your own country. 
*You can also join the conversation in the Facebook group "eParticipation".